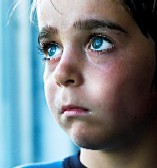 Save Money on your Auto Insurance Premium
There are many things that you can do to lower your auto insurance premiums. The most obvious would be to have a clean driving record. That means no accidents or tickets in the last three years (In some cases five years). Here are some other tips:
Get quotes from several local agents. Make sure the quotes you receive are all based on the same coverage amounts. Most companies will need to run a credit report and a motor vehicle report to give you a firm quote. Always ask if you are getting a rough quote or a firm quote.
Ask about changing your deductible. If you can afford to pay more out of pocket in the event of an accident, you may want to look at raising your deductible. Going from a $500 deductible to a $1000 deductible could save you 30% off your premium.
Look on Kelley Blue Book to determine what your car is worth. If you have an older car you may want to take collision coverage off the car.
Look into insuring your house and cars with the same insurance carrier. Many companies offer a multiline discount.
Keep a good credit score. Most companies now include your credit score in their underwriting of auto insurance.
Ask about other discounts. Depending on age and other factors you could qualify for a defensive driver discount, good student discount, anti-theft discount, air bags, and low mileage discount.